Domaine Bertagna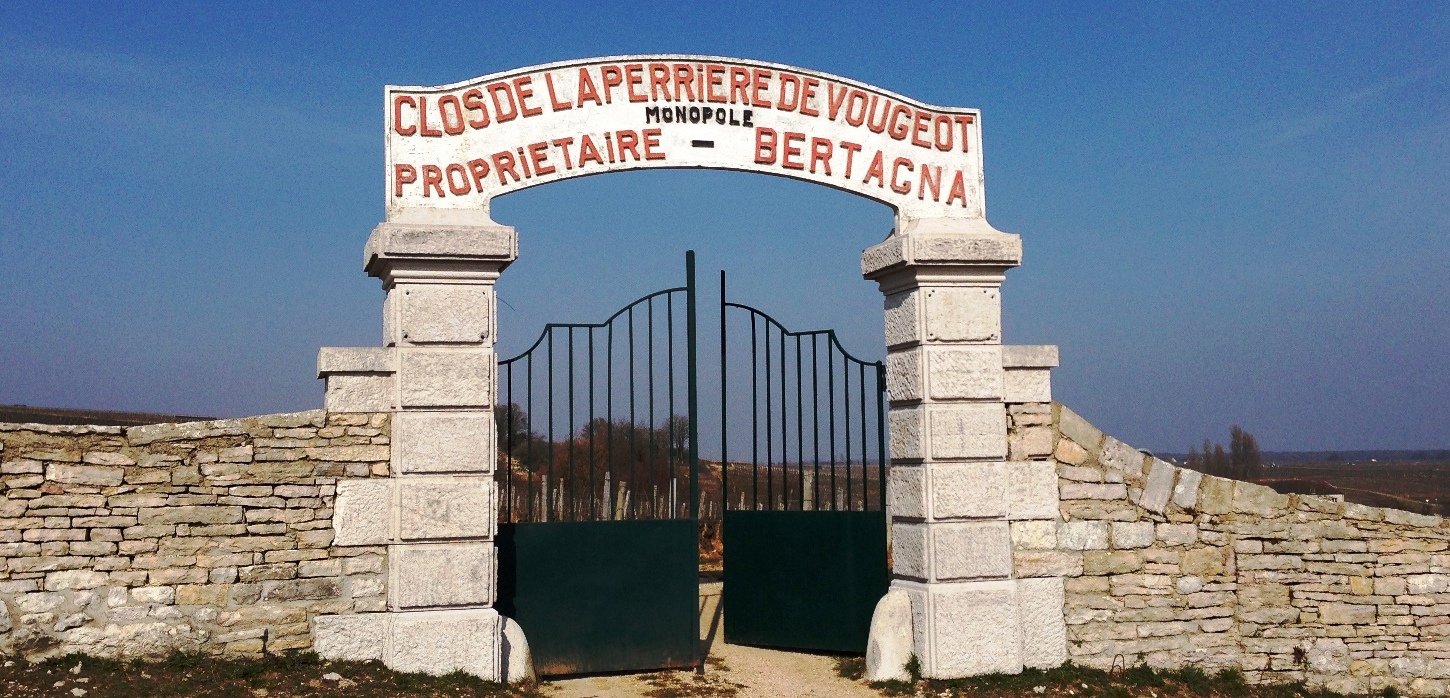 This historic Domaine in the tiny village of Vougeot was part of the Cistercian holdings including the Clos de Vougeot in the 13th Century. The modern Domaine Bertagna was founded in the early 1950's and had been underperforming until it was sold to the Reh family in 1982, whose family also own the top Mosel Estate Reichsgraf von Kesselstatt.
Bertagna owns 17ha producing 18 different cuvees (13 red and 5 white) including 5 Grand Crus and 7 Premier Crus. The wines are beautifully made all in small quantities and they are noted for their elegance and silky textures.
We have been big fans of this Estate for many years and prices compared to the peer group have remained realistic. We are delighted to have a few cases of two benchmark wines from Bertagna's holdings in Vougeot:
Vougeot 1er Cru Clos de la Perriere Monopole
This 2.26ha vineyard is solely owned by Bertagna and is ideally situated between Clos de Vouegot and the majestic Musigny.
2014 Vougeot 1er Cru Clos de la Perriere €330/Case 6 bottles
Lovely rich and spicy red and black berry fruits with hints of truffle. On the palate it is broad and layered with an elegant silky texture. It is starting to drink nicely now and will continue to do so over the next 10 years.
Clos de Vougeot
Bertagna's holding is just 0.3ha and is situated in the mid-part of vineyard and they produce a Clos Vougeot that demonstrates suppleness and great balance.
2010 Clos de Vougeot €840/Case 6 bottles
This is a stunning vintage combining cherry and blackberry notes with touches of spice. It is rich and powerful yet retains elegance and harmony. I would be tempted to hold it back for another couple of years where it will be in a perfect place for 10+ years.
2009 Clos de Vougeot €720/Case 6 bottles
Another highly successful vintage packed with layers of strawberry and spicy dark plums. Typically of this vintage the wine is already round, supple and opulent, though it will continue to give pleasure for many years.
1998 Clos de Vougeot €110/per bottle – 8 bottles available
A lovely round and smooth Clos de Vougeot with creamy red berry fruits, soft tannins and long caressing flavours.
1995 Clos de Vougeot €110/per bottle – 8 bottles available
This is powerful and quite full with raspberry and blueberry notes with touches of earth and spice. Expressive and still retaining a youthful feel.
All prices are in Euros and offered Ex Puligny Montrachet (excluding taxes and shipping)
All wines are offered subject to remaining unsold